MADISON, Va. — Barbara Miller has always been a believer in the benefits — both economic and medical — of cannabis, so it wasn't a big surprise to those who know her that industrial hemp is at the center of her business plan for Crescere, the 762-acre Madison County farm she acquired in early 2019 from the Fisher family, which for generations had been raising cattle and crops.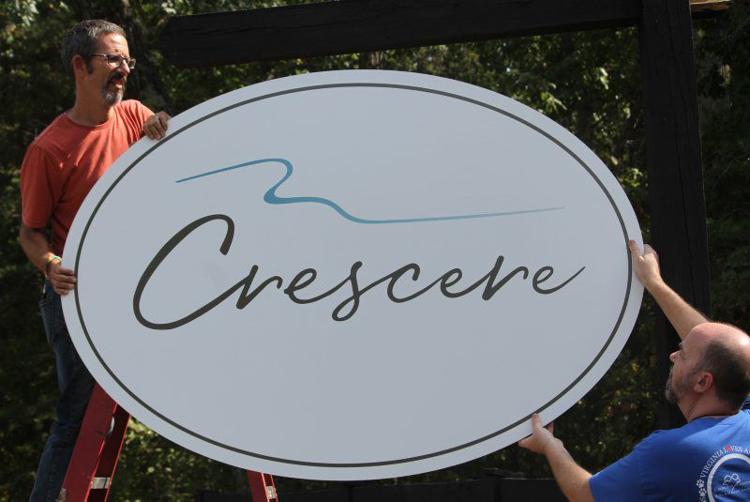 Miller has a vision for her Madison County property, one that involves a resort and glamping (cushy camping), but the first step in her plan came together with the September harvest of 20 acres of hemp. Miller contracted with an established Kentucky company that processes the plants for oil. The company provided seed and a guaranteed market for Miller's product; she only had to raise and harvest it.
"I'm a big believer in hemp," said Miller. "This is a product that can be used for so many things. People are now recognizing the benefits of CBD oil for many things from arthritis to seizures. There is so much more though. Fiber can be used for clothing, rope, building materials, paper and even food."
Miller hopes that hemp products will be central to the rural resort she has planned for the farm's future and envisions luxury tents made of hemp fiber, hemp mats for yoga, and hemp robes.
"I plan for this to become a luxury retreat; a place for people to come out to the country and get in touch with the land. There is nothing more fitting than having them use products made of a sustainable material like hemp and having them be surrounded by the very crop that goes into it," she said.
The first year has been a learning experience for Miller and her farm staff as hemp is a very labor intensive crop. The initial planting of 14,000 seeds per acre had some bare spots so areas were reseeded with 28,000 seeds per acre. Once the plants sprouted, male plants were carefully removed, pests removed and THC content was monitored to be sure the plants contained less than the legal limit of 0.3%. Harvest of the 2019 crop was done completely by hand and took almost one month to complete with Miller and 15 people cutting, drying, chopping and bagging the product for shipment.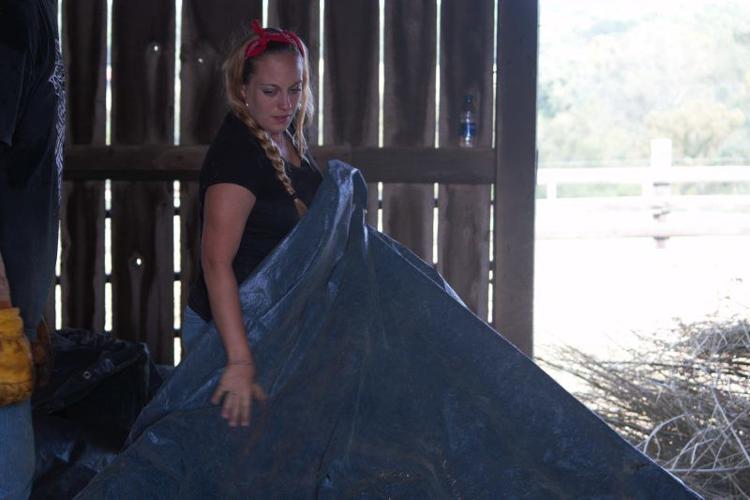 Miller is enthusiastic about expanding her cropland next season and is considering growing for fiber as well as oil. She is also considering the possibility of growing clones or seedlings.
This year's harvest is the first in Virginia since the early 20th century. Cannabis sativa, more commonly known as hemp, was once a staple crop in Virginia but has been strictly regulated since being lumped together with its botanical cousin marijuana in the 1930s.
Hemp has long been a part of Virginia agriculture and was once prolific in the state. Jamestown settlers had a mandate to grow the crop because it had such a variety of uses in the colony. Hemp fiber was traditionally used to make rope or clothing and the seeds and oil can be used for food and cooking. The crop was so valued by early settlers that it was accepted in lieu of money as payment for taxes in the early days of the commonwealth.
Source: https://www.lancasterfarming.com/farming/industrial_hemp/farm-s-vision-focused-on-hemp/article_4a8258ff-73d6-547b-821f-af66fd319a10.html