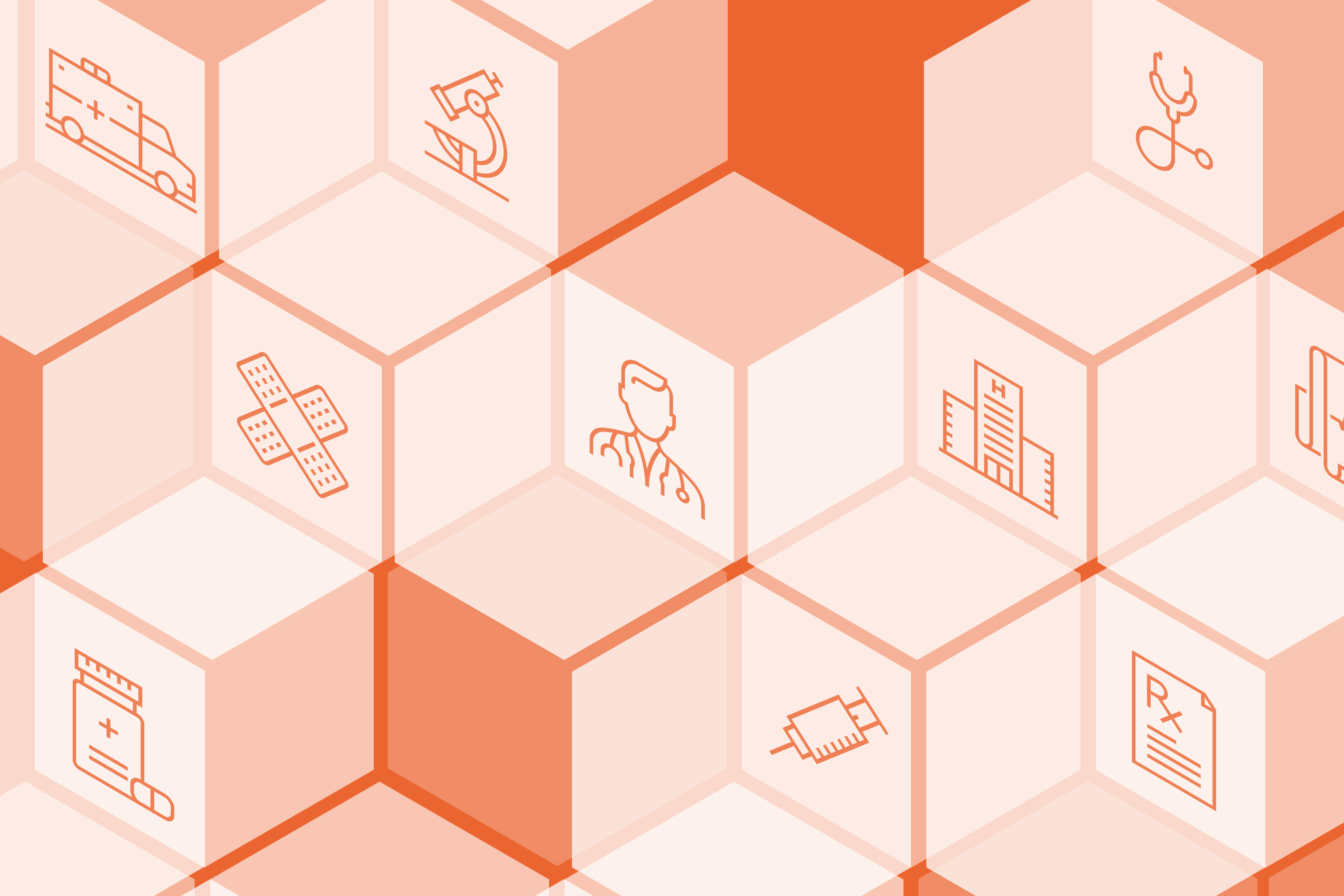 Latest From California Healthline:
California Healthline Original Stories
Newsom Proposes Penalty To Fund Health Insurance Subsidies
Gov. Gavin Newsom wants to help an estimated 850,000 Californians pay their health insurance premiums and would fund his plan with a tax penalty on people who don't have coverage. If he succeeds, California would be the first state to subsidize middle-income people who make too much to qualify for federal financial aid. (Samantha Young and Ana B. Ibarra, 6/3)
News Of The Day
Good morning! Here are your California health stories for the day.
Gov. Newsom Signals Hesitation Over Controversial Vaccination Bill That's Working Its Way Through The Legislature: The legislation from state Sen. Richard Pan (D-Sacramento) would strip the final authority for medical exemptions from doctors and put it in the hands of a state officials. Pan says he was prompted to create the bill after seeing doctors advertise their willingness to provide exemptions for vaccines. Over the weekend, Gov. Gavin Newsom voiced doubts about the idea. "I believe in immunizations … however I do legitimately have concerns about a bureaucrat making a decision that is very personal," Newsom said.. "That's just something we need to pause and think about." Read more from Hannah Wiley and Sophia Bollag of the Sacramento Bee.
Meanwhile, in other news on the governor, Newsom is encouraging women in states that are passing restrictive abortion laws to come to California for the procedure. "California will continue to uphold women's equality and liberty by protecting their reproductive freedom, educating Californians about their rights to reproductive freedom, welcoming women to California to fully exercise their reproductive rights, and acting as a model for other states that want to ensure full reproductive freedom for women," Newsom wrote. Read more from Sophia Bollag of the Sacramento Bee.
Patients With Certain CalPERS Health Insurance At Particular Risk For Being Hit With Surprise Medical Bills: At risk are the about 250,000 CalPERS members with PERS Choice, PERS Select and PERS Care PPO plans. About 1.25 million other people with HMO and Medicare supplement plans from CalPERS aren't exposed. PPO plans typically split treatment costs with patients on a percentage basis. So the insurer might pay 80 percent of the price it has negotiated with a specialist for a given procedure, while the patient would pay 20 percent. If the insurer doesn't have a contract with the specialist, the specialist might charge much more than the insurer wants to pay. The insurer might then pay 80 percent of what it has determined is the right price, and the patient is left paying the rest of what the specialist thinks the price should be. California passed a law in 2016 to protect many people with insurance from that type of surprise billing, but that law didn't cover the type of PPO plan that the 250,000 CalPERS members have. Read more from Wes Venteicher of the Sacramento Bee.
In Paradise, Health Care Workers See A Chance To Build A Better System From The Ashes: As Paradise beings to not only recover but rebuild from the devastating wildfires, some see themselves as uniquely positioned to aim for a better, more flexible "They have the really unique perspective right now to create something based on need that can grow in the community as it looks toward the future," said Brock Slabach, senior vice president with the National Rural Health Association. The new vision for health care here builds on primary care based in the community, with telemedicine access to specialists. Whether the town will have a hospital of its own — or just an emergency facility, at least for the next few years — is an unresolved question. Read more from Victoria Colliver of Politico.
Below, check out the full round-up of California Healthline original stories, state coverage and the best of the rest of the national news for the day.
Sign up to get the daily edition in your inbox
More News From Across The State
Immigration
Reveal: How One Northern California Community Decided That Jailing Migrant Children Is An Act Of Compassion
Dozens of shelters across the country had contracts to house children like these—minors who had crossed the border into the U.S. unaccompanied by a parent or guardian—but Yolo County's was different. It was one of only three places that were holding children in the concrete cells of a juvenile detention center. These lockup facilities, which the Office of Refugee Resettlement, the federal agency that oversees the care of unaccompanied children, calls "secure placement," are the highest-security settings in which the government houses migrant children. (Michels, 6/3)
Measles
Ventura County Star: Measles Case Spreads Concern Of Exposure In Ventura
A Santa Barbara man who works in Ventura has been diagnosed with measles, triggering public health efforts Friday to reach people who may have been exposed to the highly contagious infection. Rigoberto Vargas, director of Ventura County Public Health, said the man is employed at a small work site and officials believe the exposure in Ventura County is limited to that site. Vargas declined to identify the workplace. As of late Saturday, officials had identified 15 people at the site who may have had close contact with the person and have contacted and updated vaccinations for all of them. (Kisken, 5/31)
Sacramento Bee: Butte, Glenn County Measles Cases Brings Nationwide Total To 942
Two more measles cases were confirmed in Northern California on Friday afternoon, bringing the state's total number of measles cases to just shy of 50 people. Both Butte and Glenn counties announced separately that they had received confirmation of one adult measles case in their county. Butte County Public Health Department spokeswoman Lisa Almaguer said both counties' patients were linked back to a measles outbreak that occurred in Butte County on March 24. (Morgan, 5/31)
Public Health
The Mercury News: Food Stamp Benefits To Be Available For California Residents On SSI
People receiving supplemental income from the government will be eligible to apply for food stamps starting Saturday. In Alameda County about 48,000 low-income seniors or people with disabilities get financial help through the federally funded Supplemental Security Income program, commonly known as "SSI," and through the State Supplementary Program, which augments it. (Hegarty, 5/31)
Courts
KPBS: KPBS Lawsuit Reveals Unanswered Citizen Complaints Against Sheriff's Department  
After an almost yearlong battle, the San Diego County Sheriff's Department released data to KPBS about how long it took to respond to citizens' complaints about its officers. KPBS filed a lawsuit for the records after multiple women said they reported a Sheriff's deputy for sexual misconduct but never received a response or received a delayed response. (Trageser ,6/3)
Hospitals
Modern Healthcare: CommonSpirit Reports $100 Million Operating Loss
Two months into the merger that formed CommonSpirit Health, rising expenses and slumping revenue led to a $100 million operating loss in the quarter that ended March 31. The Chicago-based health system created through the Feb. 1 merger of Catholic Health Initiatives and Dignity Health reported the loss in the third quarter of its fiscal 2019. It represented a noteworthy swing from the system's operating gain of $144 million in the prior-year period. The earlier period was derived by combining the results of the two separate systems. CommonSpirit's operating margin fell from 2% to -1.4% in that time as expense growth far outpaced a slight decline in revenue. (Bannow, 5/31)
Industry
Stat: Grail, The Liquid Biopsy Startup, Shows 'Impressive,' If Early, Results
Could a blood test detect cancer in healthy people? Grail, a Menlo Park, Calif.-based company, has raised $1.6 billion in venture capital to prove the answer is yes. And at the world's largest meeting of cancer doctors, the company is unveiling data that seem designed to assuage the concerns and fears of its doubters and critics. But outside experts emphasize there is still a long way to go. The data, from a pilot study that Grail is using to develop its diagnostic before running it through the gantlet of two much larger clinical trials, are being presented Saturday in several poster sessions at the annual meeting of the American Society of Clinical Oncology. (Herper, 5/31)
Source: https://californiahealthline.org/morning-briefing/monday-june-3-2019/